Developing Self-Confidence Grows Over Time
At The Eventus Recruitment Group, all our Recruitment Specialists are knowledgable and know their field. They will provide you with honest and straight forward advice. We care about your future and we'll help you every way we can, from writing your CV or providing feedback on a CV, to helping you prepare for your interview. This blog posts focuses on techniques for developing self-confidence that we share, when supporting candidates to prepare for job interviews. We will help and support you every step of the way so you land the job of your dreams.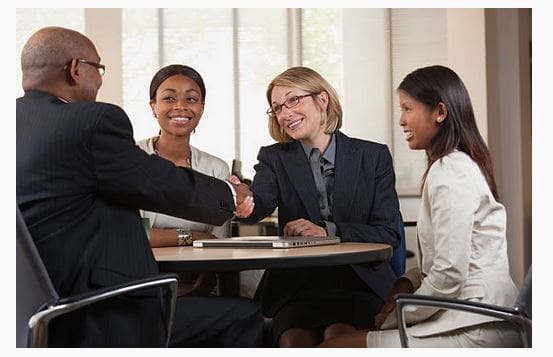 The ideas shared here and techniques for developing self-confidence are applicable, not just in job interviews, but in performing your job role and other functions.
When attending an interview, always remember that if you look and sound confident, that's how people will perceive you (They will have no idea about what's really going on inside your head!). Confidence develops over time, as you learn to develop a state of mind that enables you to perform to the best of your ability.
To develop your self-confidence, here are two important techniques to practise:
Techniques for developing self-confidence: learn from others
Being around a confident person can help you to feel more confident in yourself. Visit a public place and look around until you see someone who you perceive as being confident. Analyse what it is that makes you think this person is confident. Practise incorporating these qualities into your own behaviour.
Techniques for developing self-confidence: plan
People typically feel less confident in new or potentially difficult situations. So, planning for the unknown could help you deal with such situations with confidence.
When taking on new challenges think about what might happen in that situation. Knowing what to expect will help you feel more prepared.
Job interviews can be a stressful experience which can be mitigated with careful planning.
Take time to think about some of the questions that might be asked, and plan your answers. Practise answering questions aloud. Developing self-confidence will help to reduce some anxiety. See this post on answering interview questions.
In general, you can avoid stressful situations by planning ahead, such as preparing for a presentation, meeting clients or dealing with your team members.
Anticipating other people's potential behaviour and preparing your own responses accordingly can help you to be more confident and assertive in your interactions and secure positive outcomes.
Knowing the facts of a situation and being able to deal with it effectively will earn you the reputation of being organised and effective.
The element of the unknown is something that can never completely be taken out of the equation. But practising these two techniques for developing self confidence, can help put yourself in the best possible position to face any challenges ahead.