Career Success – What can we learn from Gareth Southgate and the England Team?
Career Success lessons can be learned from Gareth Southgate's leadership and the England players.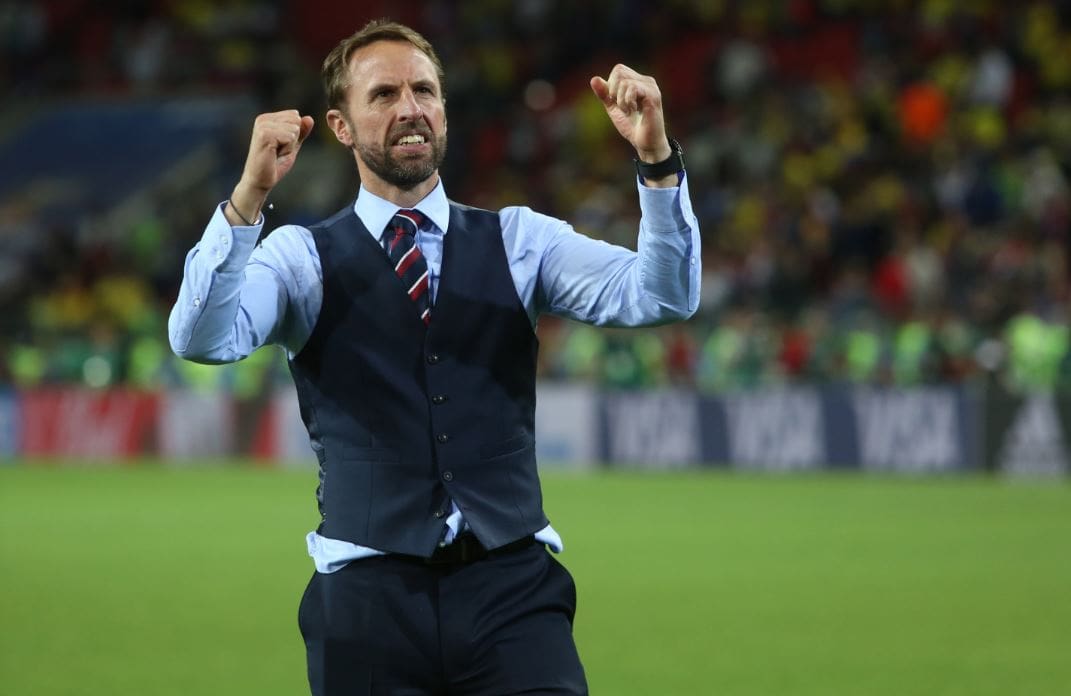 1. Mirror Mirror On The Wall
When we consult with candidates for a new role, here at The Eventus Recruitment Group, a common recurring theme is a fear of imposter syndrome and a critical inner voice that tells us we're not experienced enough for the role, we're too young, we're not good enough and so on. Gareth Southgate said to his team 'own the process'. He wanted his team to be in control of their own thoughts and to tell their own career success story. You have to dismiss negative thoughts, as though they are from a silly person in the crowd shouting from the opposition and dismiss them.
Remind yourself that you are a valuable asset to your organisation, your colleagues, your family, your friends. Look after yourself. The better you treat yourself, the more you can achieve. Work on your inner beliefs and they will grow. Make a list of your strengths and aim to add to them.
2. Control your emotions, particularly at stressful times like job interviews
England beat Columbia 4-3 on penalties to reach the quarter-final. Learning the skill of actively managing our emotional states helps us to maximise our work performance. Managing our emotions well at work can help us to thrive on challenging and potentially stressful situations.
3. Rehearse a positive outcome
Changing our perception of a situation until it becomes positive can help us deal with stressful situations such as a job interview or a penalty shoot out! We can change our emotional state to deal with it better by creating a mentally positive picture and acting it out. Rehearse your next job interview or a presentation you will give, by practising speaking with confidence, clearly and positively. Do more than think, act out the positive outcome, just like the England team practice their set pieces over and over on the training ground.
4. Don't fear failure
In the pundit commentary during the penalty shootout against Columbia, it was said that Harry Kane owned the penalty. It didn't matter which way the goal keeper was going to go for the ball, the England Captain was confident he'd hit the back of the net. Instead of dreading the penalties, Kane reframed his emotions to see the penalty shoot out as a positive experience leading to a new opportunity. Fear is often us imagining a negative future, often drawing on past failures. Gareth Southgate in interviews, often discussed how the England Team were writing their own story and building their own future. They had no past to fear and are focusing on creating a positive future.
5. Be kind to yourself
Throughout the World Cup tournament, Gareth Southgate found reasons to praise the England players. He did not dwell on what they did wrong, but found ways to motivate them through praise and highlight the positives.
It is important to learn to value and believe in yourself, build on your strengths and aim to be resourceful. Make a list of your strengths and aim to add to it.It's important to recognise that if you respect yourself, others will too.The greater your confidence, the greater your capacity will be to take action and succeed. Develop your self-belief and your abilities, skills and strengths will increase too. Adopt a 'can-do' mentality, believe you can and you will.
Receive a Tailored Service from The Eventus Recruitment Group
If you are looking for a new job in a legal, HR or finance profession, please contact us today and arrange a consultation. We provide a tailored, personalised service to help you with your career success. Contact Siobhan Courtney on 07970 252772. You can read more about career consultations here.