Job Interview Tips and the different types of interviews
Job Interview Tips: Eventus Recruitment Group's key pieces of advice to consider for all types of interviews.
Love them or hate them, most people will attend a job interview at some point in their working life. In our last blog, we discussed how Eventus Recruitment Group will help you during an initial consultation. This post focuses on job interview tips, once you've received an invite to attend a job interview.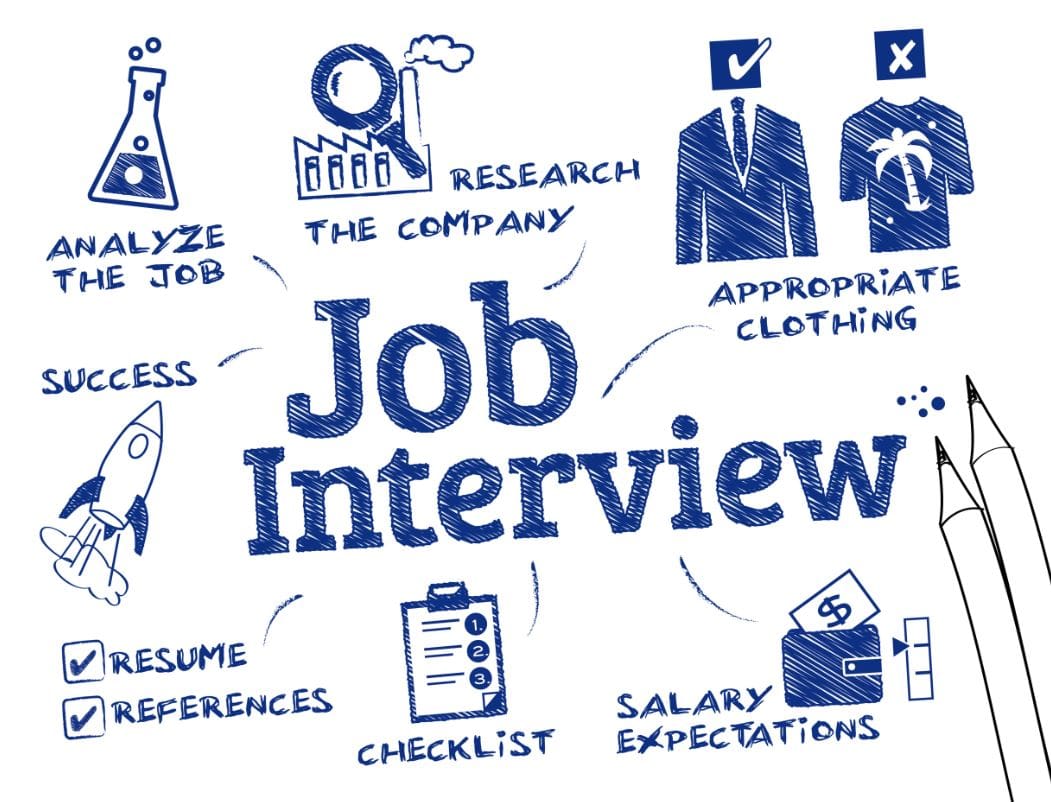 Firstly, if you've been invited to an interview you should congratulate yourself – the level of competition for each role is often high – so to be chosen from all the applications received is a great achievement in itself.
Interviews are designed to help you and your potential employer decide whether you are the right candidate for the right position.
Types of Interviews
There are different types of interviews and you may be required to attend more than one.
Job Interview Tips for Face-to-Face Interviews
A face-to-face interview is the most common type of interview.
Do…
Try to find out beforehand who will be interviewing you and find out more about their role and background. Using LinkedIn can be useful. Consider from the perspective of the interviewer what they will be interested in finding out from the job interview and practice answers to anticipated questions.
Arrive 10 minutes before your interview. If you arrive earlier than this, wait elsewhere, as you don't want your interviewer to feel rushed and stressed.
On arrival, shake hands confidently and offer a warm and professional greeting to your interviewer(s). Be courteous and polite with everyone you come into contact with, from the receptionist to someone you might cross on the stairs.
Remember the names of the people you speak to, including the receptionist and interviewer(s). Be sure to use their name when you talk and when you say thank you and goodbye at the end of the interview.
Dress the part and match the firm's dress code. Do your research in advance.If they dress in suits, you do the same.
Use positive and appropriate body language and maintain eye contact when listening to and answering the interviewer(s).
Ensure you have mint fresh breath. Do not smoke or eat any strong-smelling foods before the interview.
Have your CV and a copy of the job description with you, in case you need to refer to them during the interview.
Make a note of any questions that you want to ask the interviewer.
Job Interview Tips for Panel Interviews
Panel interviews are face-to-face interviews but usually with three or more people conducting the interview. The panel may include the hiring manager, a member of the human resources team, a member of the team you would be working in or a manager of another department you would be working closing with.
Follow the same tips for panel interviews, as for face-to-face interviews.
Don't be put off by people making notes whilst you are answering questions.
As you answer, make eye contact with the person who asked the question, but also look at the rest of the panel as you talk, to include them.
Job Interview Tips for Telephone Interviews
Telephone interviews are traditionally (but not exclusively) used for first-stage interviews.
Do…
Find out if you need to call the interviewer or if they will be contacting you.
As with all interviews, research the company and competitors.
Ensure you have a quiet place to talk on the telephone, without any distractions.
Try to use a landline for the interview, if possible, so that you don't risk any poor signal that might make it difficult to hear. If you talk on a landline, ensure you have your mobile phone switched off.
If you must use a mobile phone, then try to have a headset so that you can make notes and have your hands free to refer to your CV and prepared questions. Also don't forget to have your mobile fully charged.
Speak enthusiastically, be engaged, friendly and use positive language.
Have a glass of water by you, to prevent your throat drying up as you talk.
Do not chew gum, eat or smoke whilst in the telephone interview.
Wait for the inteviewer to finish speaking before proceeding. Do not interrupt.
Keep focused and don't multi task on other things.
At the end of the interview, ask what the next stage is and when you can expect to hear back from them.
Job Interview Tips for Video and Skype Interviews
In today's age of technology, you may be asked to attend, at least, the first interview by video or Skype call, which enables you and the interviewer / interview panel to see each other.
Do…
Ensure you do not have distracting items in vision, such as, hanging clothes.
Make sure that your laptop / phone / tablet is fully charged or plugged in.
Try and use a Wi-Fi connection where possible, especially when using a mobile phone or tablet, as mobile data might be unreliable and / or slow.
Ensure that you will not be interrupted by family, pets or visitors and turn off the TV or radio.
Remember to smile and maintain eye-contact, it may be tempting to look at the screen, but remember that the webcam should be where you maintain your focus.
Follow the same rules as for a face-to-face interview, including the clothes you wear.
Receive a Tailored Service from The Eventus Recruitment Group
If you are looking for a new job in a legal, HR or finance profession, please contact us today and arrange a consultation. We provide a tailored, personalised service. Contact Siobhan Courtney on 07970 252772.