The Eventus Recruitment Group shares eight things you can do to reduce stress in your life and they won't cost you any money.
1. Mindfulness
Mindfulness is about sitting in the here and now and letting everything around, pass you by. You'll be amazed at how just taking time out for just one single minute can have an impact on your stress levels. Just sit somewhere and rest. Listen to your breathing and simply observe. Take in what you see, without judgment.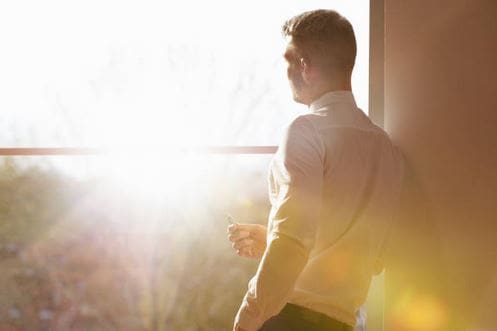 2. Breathing Techniques
If you're feeling worn out and tired, a wonderful technique to destress is to simply breathe.  If you're feeling stress, you're likely to be taking shallow breaths, which deprives your body of oxygen. Take slow, deep, steady breaths. Do this a few times, wherever you are and it will have an impact on your relaxed state.
3. Exercise to reduce stress
It's simple, exercise helps to release endorphins also known as 'feel good' hormones while using up some of the hormones you release while stressed. Get some fresh air or try a home workout in your living room.
4. Practise Meditation
Meditation reduces stress by degressing hypertension, blood pressure and cholesterol levels. It helps you have a restful sleep and supports your body in more efficient oxygen use.
Start by sitting or lying down in a comfortable position and closing your eyes. Try to breathe as naturally as possible, but focus your attention on your breath and how your chest, shoulders, rib cage, and stomach move each time you inhale. Try to maintain this for around 2-3 minutes at first and then build it up to around 10 minutes a day if you feel yourself getting stressed.
5. Get More Sleep
To reduce stress, the National Sleep Foundation suggests to get a good night's sleep of around 7-9-hours. Their website has lots of sleep tools and tips.
6. Yoga
In the same way as meditation helps to reduce stress, so does yoga. Hatha yoga includes certain postures and breathing practices to transform the mind into a more settled state. There are lots of relaxing poses to help you relax in yoga, for example, the extended child's pose, where you rest on your knees and hands but lengthen your arms forwards and sink your hips backwards, creating length in your spine.
You can read more about yoga at the NHS website.
7. Listen to Music
We've all experienced how certain songs can transform us into a completely different mood. Set up some playlists of your favourite music. Slow and quiet classical music has the best effect on reducing stress.
8. Avoid Caffeine
Finally, avoiding caffeine, alcohol and  nicotine will reduce stress levels. If you're looking to swap an alcoholic nightcap, choose a chamomile tea instead. Chamomile helps calm the mind.