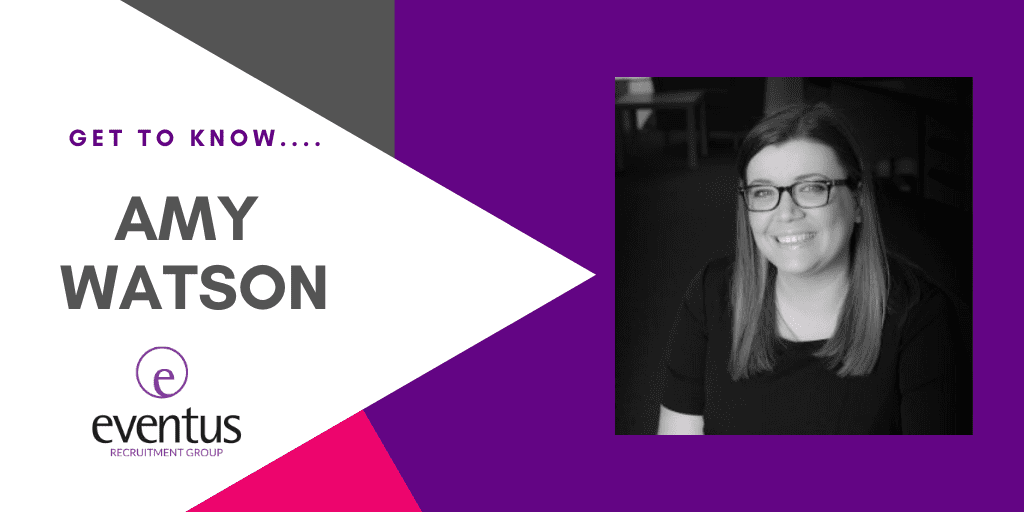 Where did you train to be a recruitment consultant and why did you want to start a career in recruitment?
I trained as a graduate at the Sellick Partnership in Manchester, who are a large Legal and Financial specialist recruitment consultancy. The training was very structured and I learnt a lot very quickly by working with some excellent recruiters. I remained at Sellick for over 10 years, having progressed to Associate Director and leading the Leeds office, but I craved a little bit more flexibility and a little more of a focus back on the actual recruiting – which is when I approached Siobhan at Eventus.
In honesty, I fell into recruitment. When I graduated I had worked in a sales role and so when I returned from a gap year I needed what I thought would be a "stop gap" to get me back to Manchester and out of my parents house! A very good rec2rec contacted me about recruitment jobs and basically sold me the dream. I have now been working in Legal Recruitment for 14 years!
What do you enjoy most about working for The Eventus Recruitment Group?
Although my actual job responsibilities at Eventus are pretty much identical to my previous firm, the company is completely unique in what we offer in a recruitment environment. The team ethos and the genuine bond between us as individuals really sets us apart – each and every member of the team genuinely supports each other and that radiates from the top. The offering that Siobhan has created really is something special – we have complete flexibility, we are treated as adults but yet the support is there 100% whenever we need it.
What has been your greatest achievement since joining The Eventus Recruitment Group?
I feel my greatest achievement is in relation to the strength of the relationships I have built up over the years. The vast majority of my work is repeat business, often on a retained basis, and knowing that you are helping organisations shape their business offering really is very rewarding. I am not a transactional recruiter, I enjoy working in partnership with organisations for the long-term and being able to facilitate that perfect connection between client and candidate is what keeps me pushing on. Also, from a personal perspective, I have proved to myself that I can both be successful in this role at the same time as enjoying a work-life balance – and for that I am very grateful to Siobhan!