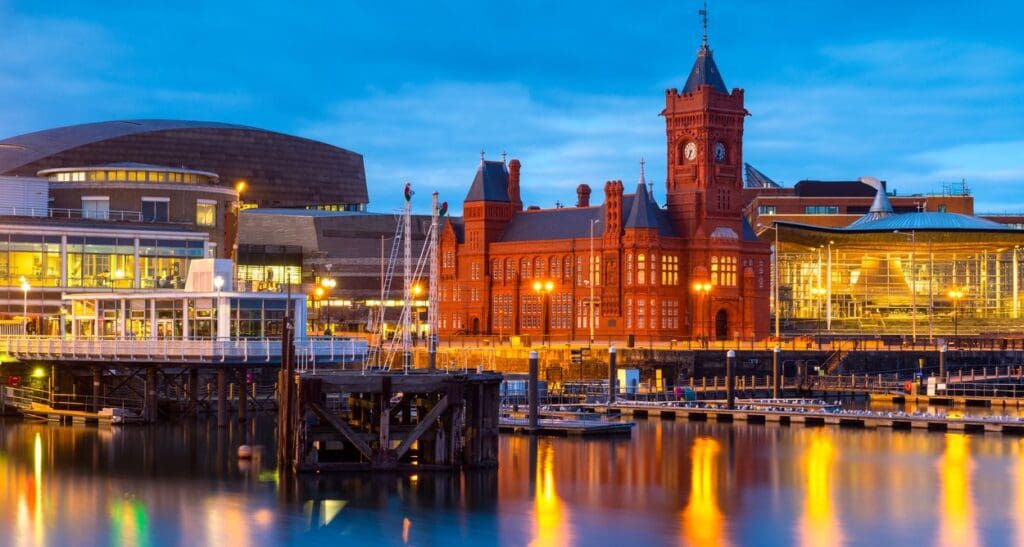 The last few years have been very successful for Cardiff, between hosting the UEFA Champions League final, watching England prepare for The Ashes and world class names such as Justin Bieber, Coldplay and Olly Murs taking to the stage, Cardiff really does have a lot to offer.

It is renowned for its sporting achievements and all-round entertainment but there is so much more to the City than meets the eye.

Being the Capital of Wales and the UK's 11th largest city, Cardiff is visited by 18.3 million tourists every year and, according to Visit Britain, the 11th most visited city by international tourists in the UK.
In 2011, National Geographic ranked Cardiff the 6th alternative tourist destination in the world and MOST importantly…. the city has on average more hours of sunlight than Milan!!

So, with all this going for it……wouldn't Cardiff be an exceptional place to work!?

New and exciting plans for an overhaul of their Metro System have made long and tiring commutes a thing of the past, and even more excitingly, the Cardiff Enterprise Zone connecting Cardiff Bay with the City Centre means that the potential for new office locations are unlimited meaning Cardiff is buzzing with business opportunities.

Between this and it's idyllic location, beautiful surroundings, impeccable architecture and endless choice of cuisine – Cardiff really does have it all and is fast becoming one of the most popular cities to live and work.

I specialise in Legal Recruitment across South Wales and I am seeing some extremely exciting opportunities coming up in central Cardiff with absolutely outstanding firms.

If you would like to consider a new and exciting role in the bustling City of Cardiff please get in touch today.

Victoria.banks@eventuslegal.com
07584 136471